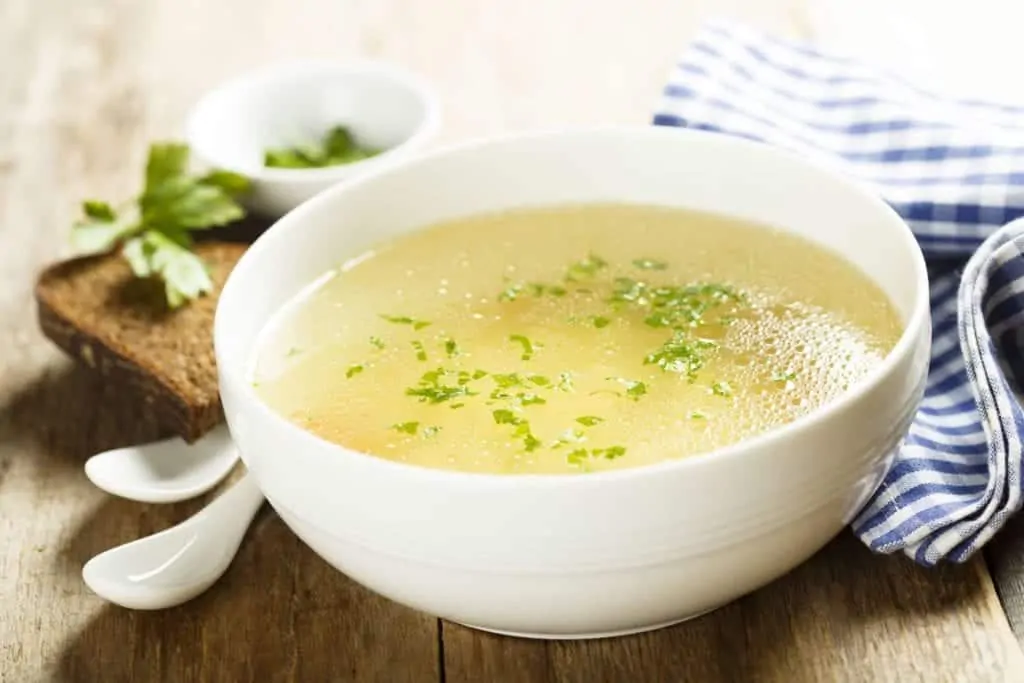 Today we will show you how to make a delicious homemade chicken broth, which is a very simple and healthy dish you will be able to prepare without too much effort.
It is perfect to be enjoyed just like that, very hot, just made or as a base to prepare other recipes such as soup, rice, creams and stews.
Chicken broth is considered one of the best household remedies to treat the cold, because of its nutritious properties.
How to make homemade chicken broth?
Making homemade chicken broth is easier than what you can imagine; it only needs a few ingredients which can vary depending on your preferences.
This time we will prepare the broth using a few greens that will give it a fascinating and light flavor.
If you'd like, you can modify this chicken broth recipe and give it your personal touch. Here we'll leave you some suggestions you can use.
In addition to the ingredients we will use, you can add white ham bones, which not only give flavor but also the salt that this preparation needs.
So you can do without the salt if you choose so or rectify if it's salty enough, according to your preferences; at the end, adding a pinch of salt if it's needed.
Also, you can use some vegetables like turnips and some celery sticks, but since they have a strong flavor, we decided not to use them in this recipe because they might not be liked by everybody.
On the other hand, if you'd like to get a clear chicken broth, the best you can do is to cook it on medium-low heat but preventing it from boiling.
Let's get into it and cook a delicious and nutritious chicken broth in only 2 steps.
Chicken Broth Recipe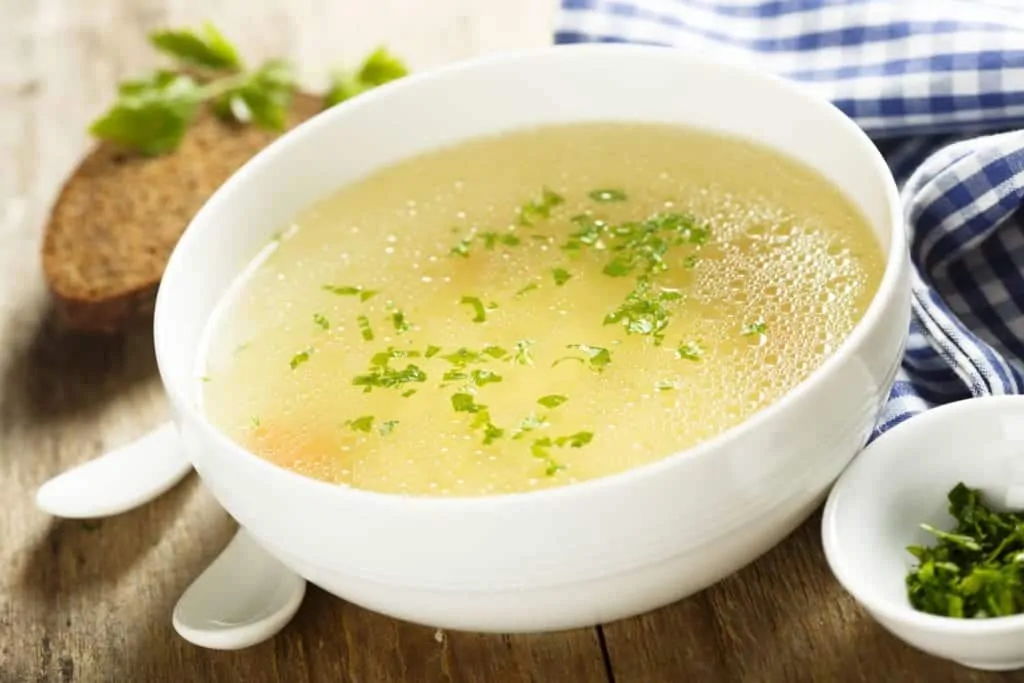 A delicious and easy-to-make homemade chicken broth recipe, a preparation we should always have at hand so we can whip it up in a hurry, in addition of being a very nutritious dish.
Ingredients
2

chicken pieces

1

white onion

2

potatoes

2

carrots

5-10

green beans

1

leek

Parsley as desired

Salt as desired
Utensilios
Step by step how to prepare
Start by removing the skin from the chicken so you don't get a greasy broth.

Peel both carrots and potatoes, wash them well and set aside. Peel the onion and cut it in half.

Then, put all the ingredients in a pot and add enough water until it covers them.

Put the pot on high heat and when it starts boiling remove the foam that will be forming on the surface.

Reduce the heat to low and let it cook, without letting it boil, (at 80°C) for approximately an hour and a half. If you are using a pressure cooker, cook for 20 minutes from the moment it pressurizes.

After this time, remove all the ingredients of the broth and drain it. You can have it hot, or save the rest of the broth in crystal bottles in the fridge for 3 or 4 days without freezing it or for a longer time if you freeze it.

When the broth cools, it forms a layer of grease that it can be removed easily and in this way, you can get a lighter broth.
Video. How to Make
Valores Nutricionales
Nota: Algunos enlaces en este artículo son de afiliación y podrían generar un ingreso para cocina.guru.