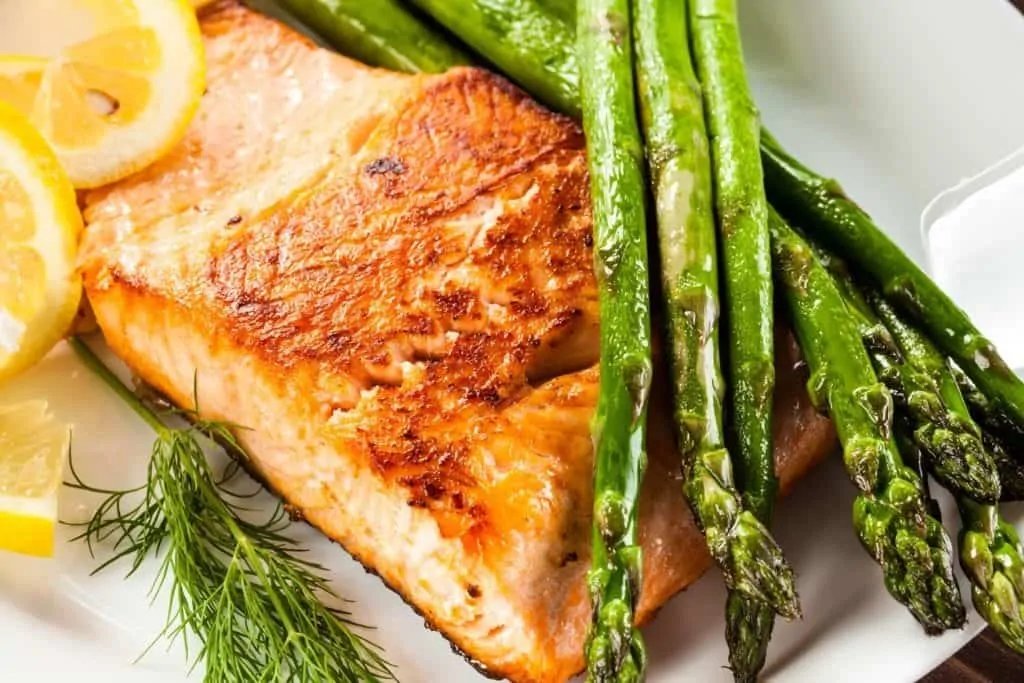 Would you like to know how to make delicious and crunchy-skinned grilled salmon without sticking?
If you'd like, today's your lucky day because we bring you the best recipe to prepare it, easy and quick from which you'll get delicious filets.
To many, cooking grilled salmon is not easy, because it sticks or breaks apart or is too dry at the end.
---
Recibe GRATIS cuando Publiquemos NUEVOS Videos y Recetas. SUSCRIBETE AHORA GRATIS aquí Abajo.
But from this moment on this won't be a problem any longer because we'll teach you all the secrets to cook the best salmon ever.
The good news is that you don't need to do too much because the salmon itself has an extraordinary flavor and its cooking is not too difficult, you'll only need to bear in mind some tricks to get a better result.
How to make grilled salmon?
In order to cook grilled salmon and get it with to perfection, it's important in the first place to choose the right pieces we're going to cook.
In this way, we'll have to be sure they don't have bones and the filets should be 2 or 3 fingers thick to the top.
If you've got slices of salmon, this won't be a problem since you can make them grilled as well.
You should get a fresh filet, depending on the variety of the salmon you'll know whether or not it's fresh. Pay close attention to its color, generally, fresh salmon will have a more intense color.
If you're not lucky at getting a fresh salmon, then cook a frozen one, but do it the right way. Take it out of the freezer 24 hours before cooking it and put it in the fridge.
The day you've planned to cook the salmon, take it out of the fridge early so it's at room temperature when you start cooking it. Under NO circumstances are you to defrost it in the microwave; this will prevent you from getting the desired result.
Another piece of advice to bear in mind is to use a non-stick griddle, thus you'll be sure it doesn't stick.
It's also very important not exceed the cooking time, so it can keep its juicy texture on the inside and crunchy on the outside.
The adequate cooking time is 5 to 7 minutes for one side and when turning it over 3 or 5 minutes on the other side. It all depends on the thickness of the filet. Bear in mind that a larger amount of time will overcook it and dry it out.
If you don't want it to break apart, cook first the part of the skin with the griddle hot until it's crunchy. Regardless of it you wanted to have it with or without skin, this is the best way of cooking it in order to keep its juices. Then, after you've cooked it you can take off its skin if you'd like.
To be sure we get it juicy and it doesn't stick, add a splash of oil, but just a bit because the salmon has its own oil which is enough to grill it and get it perfect.
You can have this grilled salmon recipe with a potato puree and a variety of greens like onion and pepper.
Grilled salmon recipe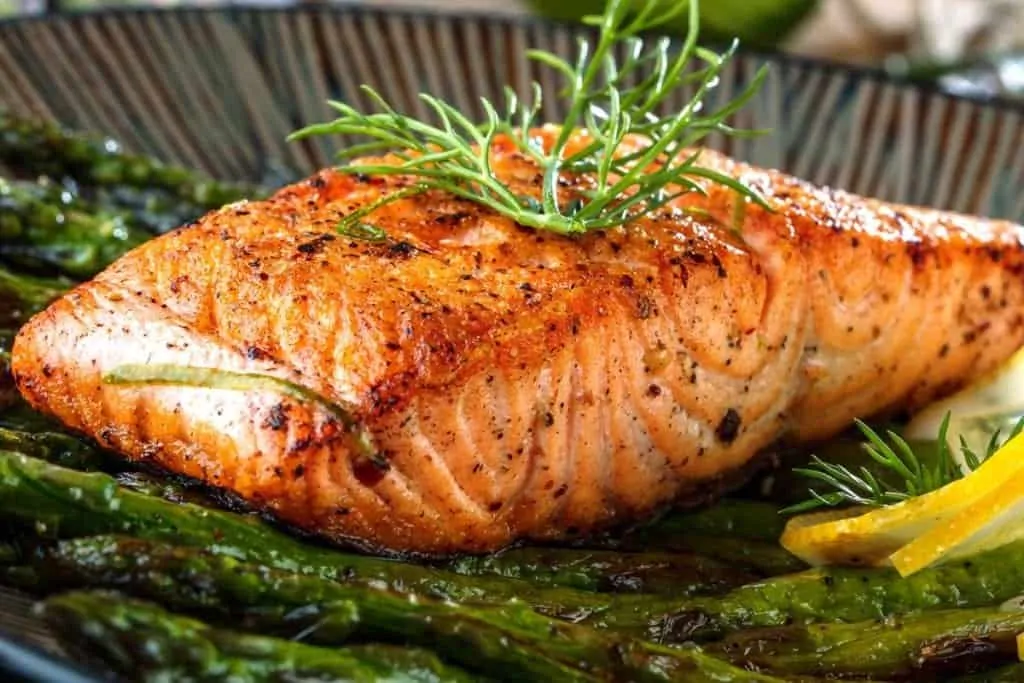 Don't miss out and cook this delicious grilled salmon, a very easy and quick-to-make recipe. It's juicy and with a crunchy skin and you'll be enjoying it in less than 10 minutes.
Ingredients
2

salmon filets; 200 or 300 grams

4

garlic cloves

A tablespoon of dry parsley

2

tablespoon

of olive oil

A lemon

optional

Salt and pepper as desired
Step by step how to prepare
First, dry the filets with cooking paper to be sure they're not too damp

Crush the garlic cloves and add them to a bowl along with the oil, the parsley and the lemon if you're going to use it. Mix them very well and set aside.

Season with salt and pepper as you desire, and spread the marinade we prepared in the previous step.

Heat the griddle to high heat and when it's hot, place the filets skin-side down first, let them cook without turning them over for 5 or 7 minutes (depending on the thickness) until the two thirds of the filets are cooked.

After this time, turn them over and cook for 3 or 5 more minutes. Remove them and then you'll have this delicious grilled salmon ready to be enjoyed with potatoes, rice or vegetables.
Video. How to Make
Valores Nutricionales