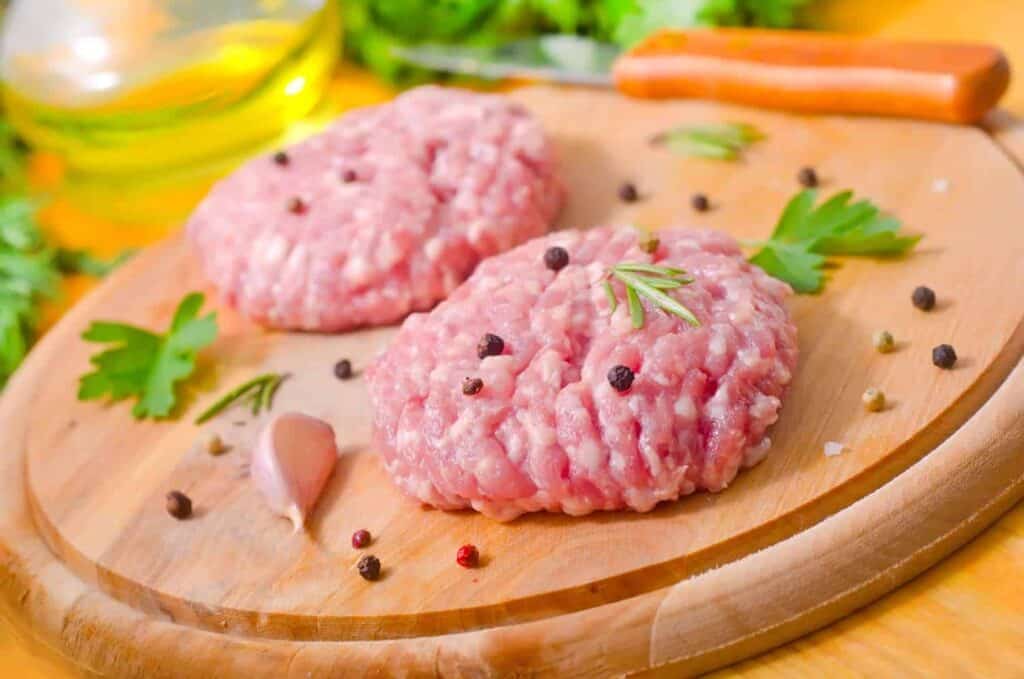 Do you want to know how to make hamburger meat? If so, you can't miss out on today's recipe.
We will show you everything you need to do to have your homemade hamburger meat ready.
You will see that it is very easy and quick to make, and in a matter of just a few minutes you will have it ready.
---
Recibe GRATIS cuando Publiquemos NUEVOS Videos y Recetas. SUSCRIBETE AHORA GRATIS aquí Abajo.
How to make homemade hamburger meat?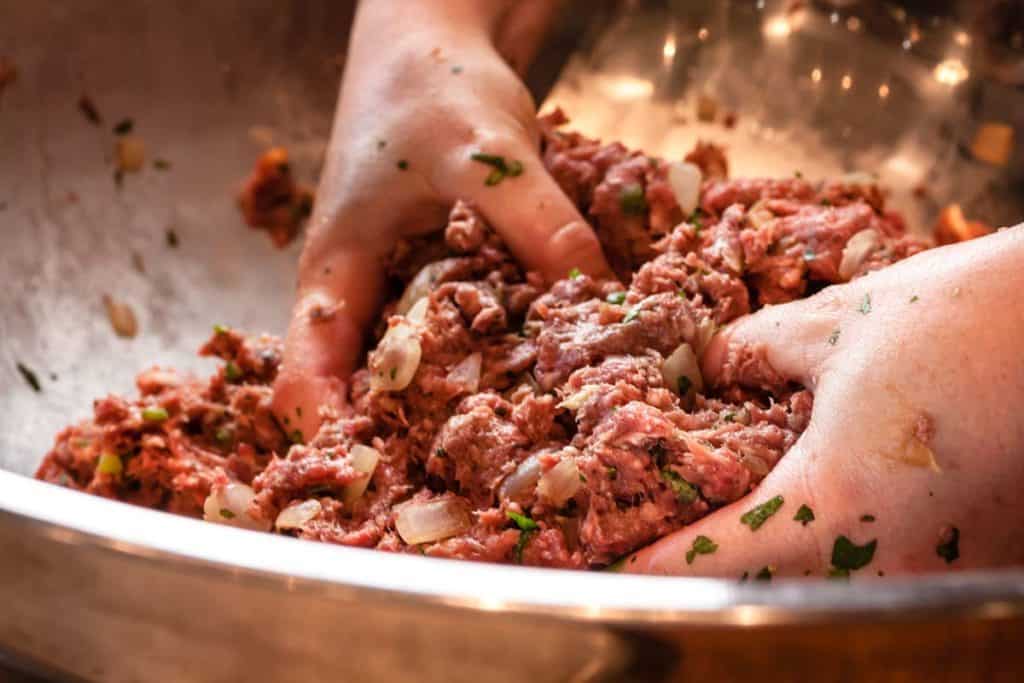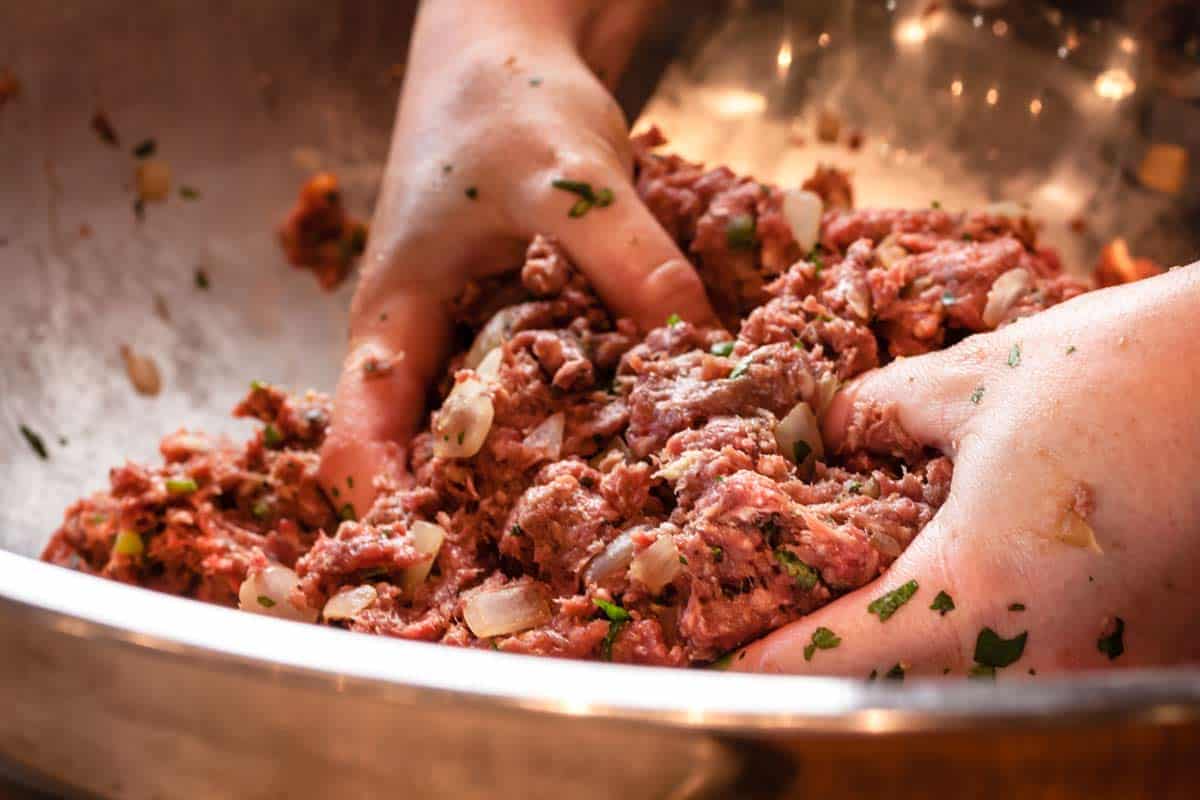 Making hamburger meat at home is cheaper and healthier than buying it in supermarkets.
Furthermore, it allows us to adapt it to our personal taste, which is a great advantage because we can use the ingredients we have at hand.
However, even though it is easy to make, it is important to keep in mind some tricks so that it turns out perfect.
The first is to choose the meat, it doesn't matter what animal it comes from, it is recommended that it is fresh and doesn't have more than 20% fat.
When we season the hamburger meat, we will add just a few ingredients, but enough to give it an extraordinary aroma and taste.
Also, it is best to mix it because on the other hand, if we just sprinkle it on it won't penetrate the flavor and we run the risk that it will burn when we cook it too.
On the other hand, if we want to prepare hamburger meat without it shrinking, we should add some salt as we are cooking it, not beforehand, since the salt dehydrates the meat, dissolving the proteins giving it an elastic consistency.
We also shouldn't touch it so much with out hands, since the less we touch it the more meat is conserved, so we will touch it only to season it and once we shape it, we won't touch it again.
We recommend that you wet your hands a little to facilitate its manipulation and use only your fingers to do it.
And one more trick- use high temperature to cook it, without turning it over or pressuring it too much, int his way you will keep it being juicy and it won't break apart.
Now that we know all of these tips, we are ready to roll up our sleeves and make the best homemade juicy hamburger meat.
Hamburger Meat Recipe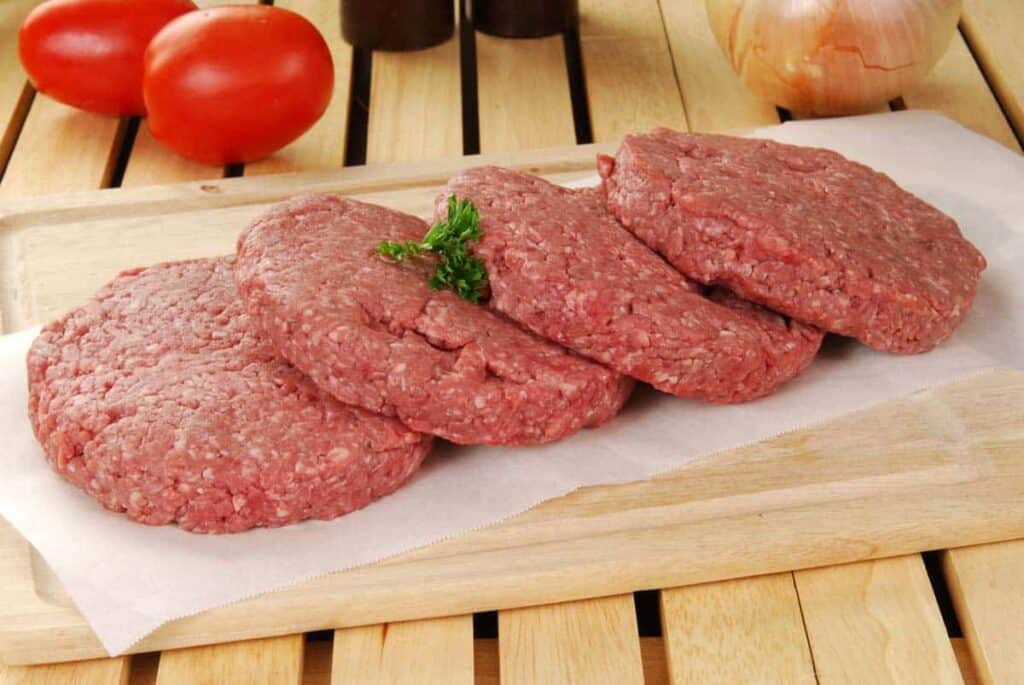 Prepare homemade hamburger meat, juicy and easy to make, to enjoy as many times as you want.
Ingredients
1

kg

of ground meat

beef, pork, or both

2

eggs

½

a cup of breadcrumbs

¼

of a cup of milk

1

bunch of fresh parsley

¼

of an onion

2

garlic cloves

Pepper as you like

Sat as you like
Step by step how to prepare
The first step is to finely chop the onion, the garlic, and the parsley as small as possible so that there are no big pieces left.

Next, we beat the eggs and we add them to the ground meat along with the onion, the garlic, and the parsley which have already been finely chopped.

We also add the breadcrumbs, the milk, and the pepper; we mix everything very well, remember that you shouldn't do it for a long time so that way the meat stays very tender.

Separate the portions and give them a shape depending on the size that you want; with this amount of mix you should be able to get 10 or 12 hamburgers.

And since we want to make hamburger meat without them breaking, the best is to refrigerate them for at least one hour, since they will be cold, they won't break apart when we cook them and they will remain rather juicy.

We only add the salt when we are cooking them, when they are in the frying pan or on the grill, we will add it first on one side and then when we flip them, we add it to the other side.
Video. How to Make
Valores Nutricionales
Serving:
100
g
|
Calories:
204
kcal