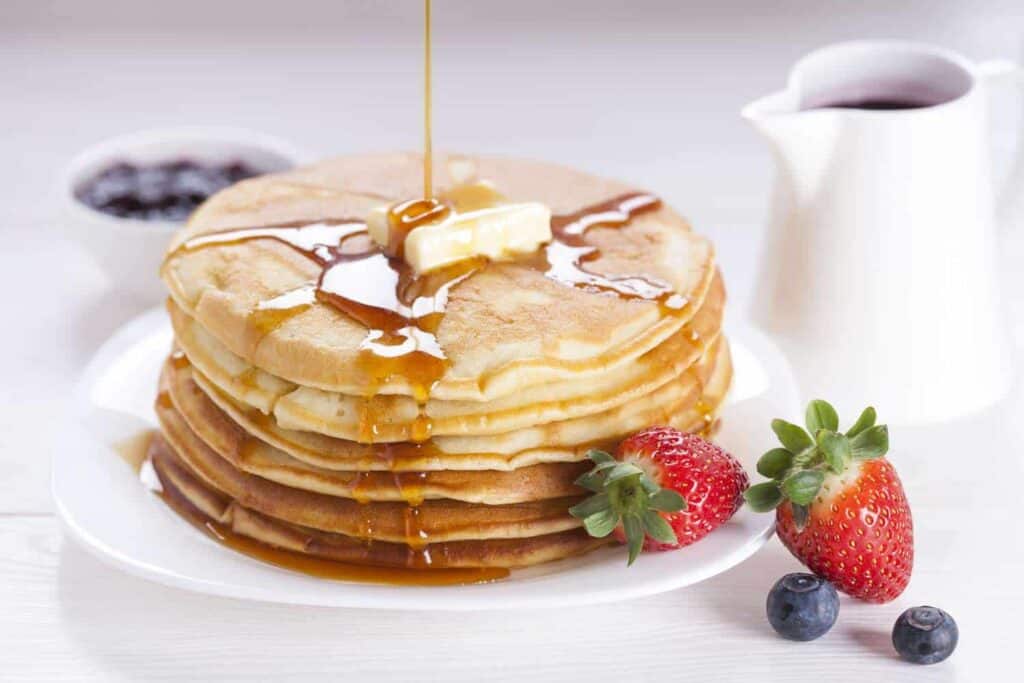 Would you like to know how to make delicious, perfect, spongy and easy-to-make pancakes?
Well, this is today's recipe, mouthwatering pancakes you'll enjoy without feeling overfull from them, because we can assure you they'll be marvelous.
Pancake dough
The pancake dough is really easy to prepare, and the way of mixing its ingredients depends on the version you'll prepare.
---
Recibe GRATIS cuando Publiquemos NUEVOS Videos y Recetas. SUSCRIBETE AHORA GRATIS aquí Abajo.
For example, when we talk about pancakes there are many versions of this recipe you can prepare. They can be made of oats, banana or apple, which are the healthiest; but some others are sweet or salted, and there are even some that don't use milk.
From this basic recipe we're going to teach you today, you can prepare the other versions.
A piece of advice that will be very useful for you is that all the ingredients you'll use to prepare the pancake dough must be at room temperature.
Thus, you'll get them better integrated and with the spongy texture we like so much.
How to make homemade pancakes?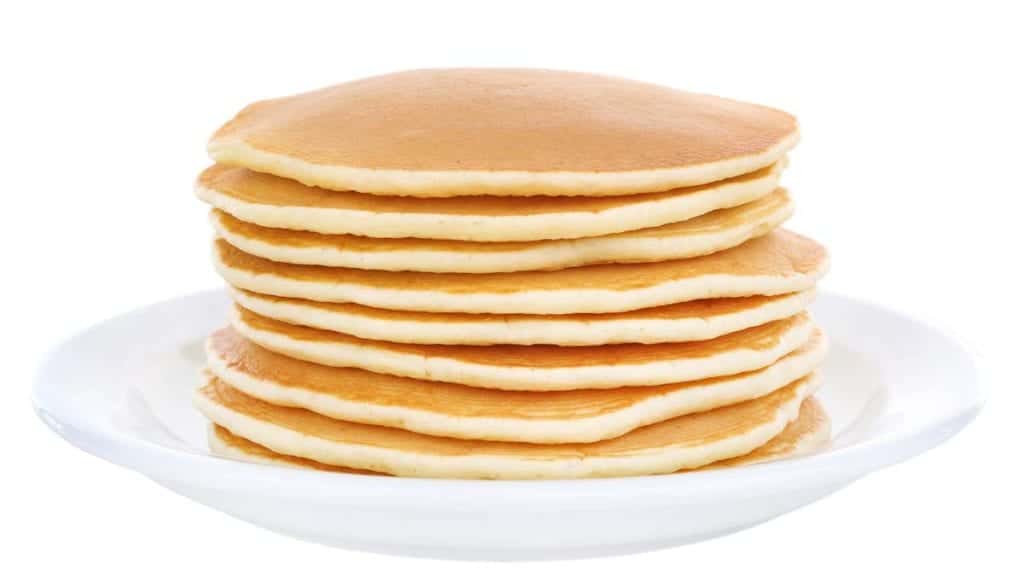 The ingredients we're going to use in this recipe will be the same for almost all of the different versions of this very popular dish, and they include milk, flour, eggs, yeast and sugar.
Pancakes are also known by other names such as flapjacks, hotcakes, and griddlecakes; depending on the country they are made.
Some registers put their origin in Russia, even though they're quite popular worldwide.
Their texture is generally spongy, and they are prepared shaped like bread or with a round and flat tortilla shape; this is where their quite peculiar name comes from.
Depending on the version we prepare we can add a vast variety of accompaniments.
So, once we have them ready we can add maple syrup, honey, liquid caramel, fruits, whipped cream, chocolate, milk sweet, jams, or anything you would like.
So, do you want to prepare pancakes right now? What do you think if we invite you to discover along with us all you need to know in order to prepare the best pancakes you've ever tried?
Pancake Recipe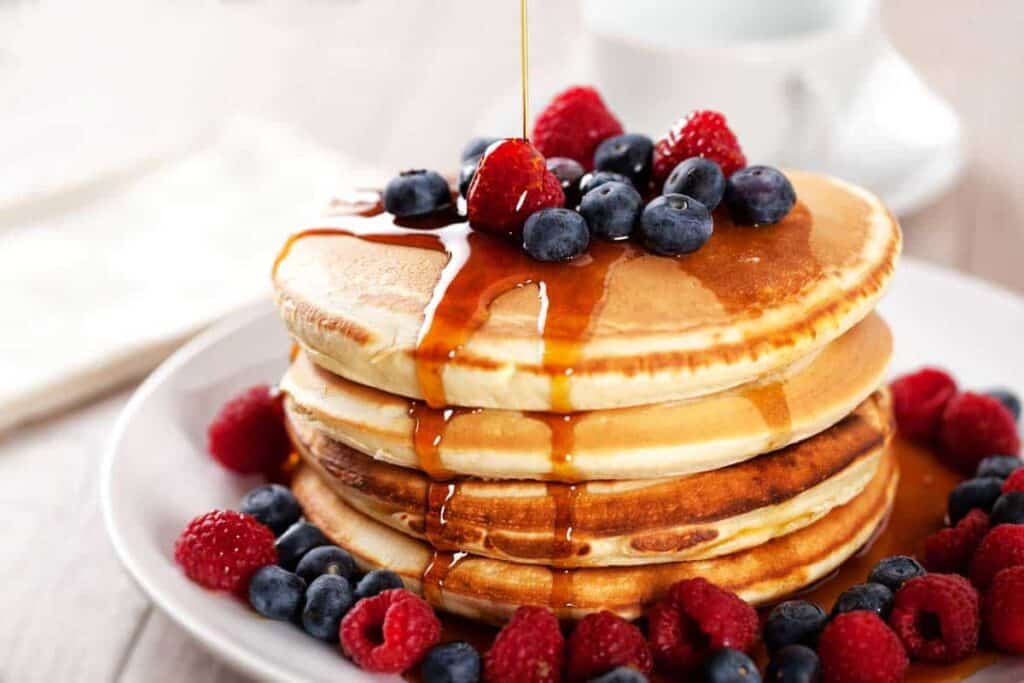 Discover how to prepare perfect pancakes, the best ones you've ever tried, spongy and very easy to make.
Ingredients
130

g

or a cup of common flour

1

egg

2

tablespoons

of sugar

2

tablespoons

of light-flavored sunflower oil

¾

of a cup of full milk

A pinch of salt

½

a tablespoon of baking powder or chemical yeast

½

a teaspoon of vanilla essence

optional
Step by step how to prepare
Put all the ingredients in a bowl and mix them until getting a homogenous dough, with no lumps. If you do it with a blender it'll be so much faster. It must have a liquid and thick consistency.

The next step is to put a non-stick frying pan on medium-low heat. Once it's hot add a big round portion of the dough using a soup spoon or ladle.

When bubbles start appearing on the surface and some holes form, turn the pancakes over and cook for 30 seconds.

Repeat the same procedure until you've run out of the dough. You should get around 7 or 8 pancakes.

If you don't want to use all the dough you can keep some of it for 24 hours in the fridge. Once you've finished you can have them with honey, maple syrup, liquid caramel or anything else you would like.
Video. How to Make
Valores Nutricionales