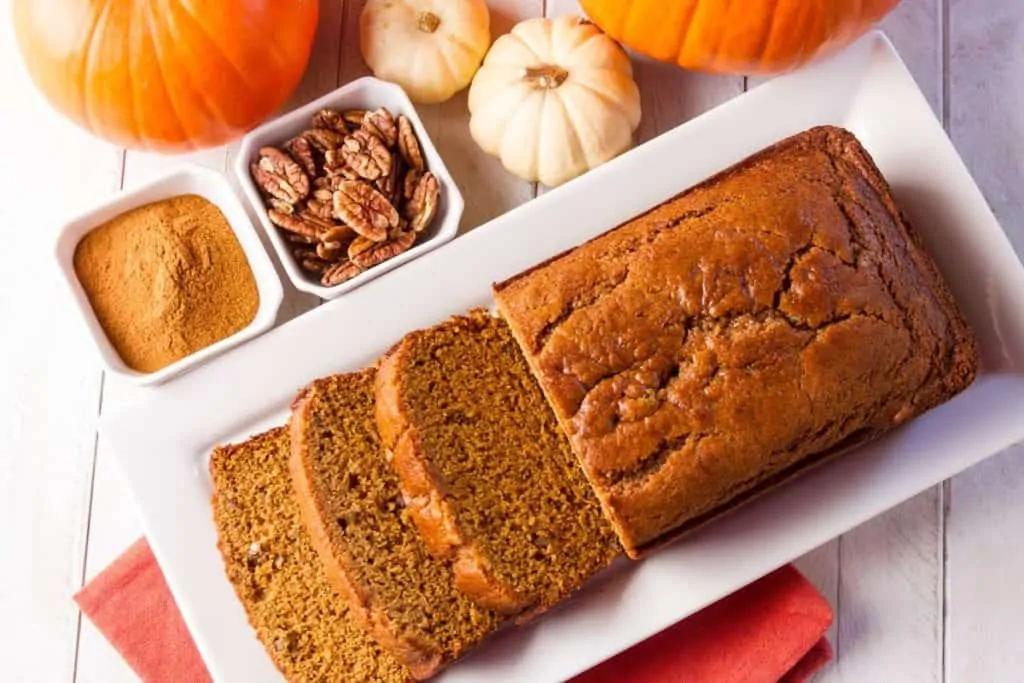 The pumpkin cake we propose you to make today is a delight, and it's perfect to have and share during the fall festivities.
In almost all the countries around the world, around this time it's pumpkin season, which is more than enough of a reason to cook recipes using pumpkins as the main ingredient.
Most of them are traditional preparations that must be present for festivities like Thanksgiving, Halloween and Christmas.
---
Recibe GRATIS cuando Publiquemos NUEVOS Videos y Recetas. SUSCRIBETE AHORA GRATIS aquí Abajo.
The pumpkin cake is called many different ways depending on the region.
Whatever the name is, it's always an easy-to-make recipe, with a great aroma, a spongy texture and an irresistible flavor.
It's important not to confuse it with the also-famous and well-known pumpkin pie, like some people might do, since they are recipes with a different texture, flavor and process of elaboration.
How to make spongy pumpkin pie?
In order to make a perfect and quite spongy pumpkin pie we only need to be aware of the way to integrate the ingredients, as well as the temperature and the adequate baking time.
Furthermore, it's important to be sure to have all the ingredients we're going to use at room temperature so the biscotti will be spongy, soft and sturdy.
The measurements we are going to use are cups and grams, you can use the one that suits you best, but we recommend you to use grams since they're more exact.
Cups are calculated according to their capacity, and in this case, they will be 250 mL, giving them an approximate proportion.
This recipe has many variants such as those with cheese, or the vegan one, or even others with a saltier flavor.
When we're making pumpkin cake we can always make the version we like the most, by changing the proportion of the ingredients or by adding others, and of course, this will turn it into a new recipe.
So, let's get into it by getting to know the ingredients we're going to need and the step-by-step process to make a perfect, spongy and homemade pumpkin cake, which you can cover with any kind of topping or just enjoy it plain.
Pumpkin cake recipe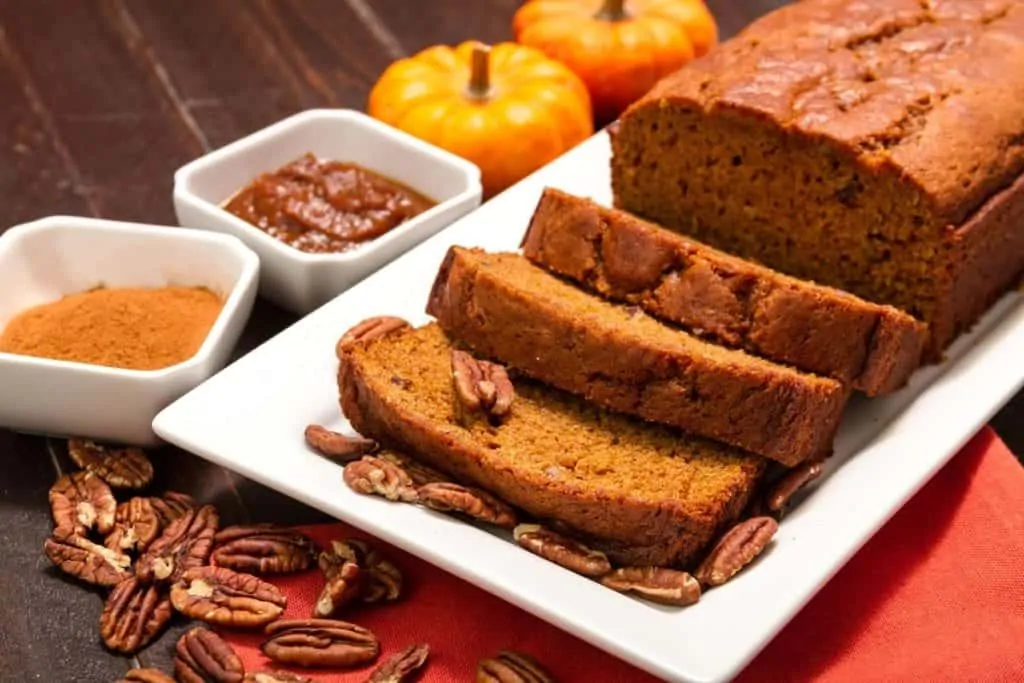 Prepare a homemade pumpkin cake which will be traditional, spongy, aromatic and delicious. It'll be perfect for the festivities during the fall or for any day of the year.
Ingredients
6

eggs

280

grams

or 2 cups of sugar

320

grams

or 2 ¼ cups of pumpkin puree

600

grams

or 4 ¼ cups of common all-purpose wheat flour

2

teaspoons

of baking powder

1

teaspoon

of soda bicarbonate

1

teaspoon

of salt

1

teaspoon

of ground or grated ginger

1

teaspoon

of nutmeg

1

teaspoon

of cinnamon powder
Step by step how to prepare
Start by beating the eggs at a high speed for 5 minutes, until they get lighter and double their volume.

Then add the sugar and keep beating for one more minute until you finish mixing them.

Next, pour the pumpkin puree bit by bit and keep beating for another minute.

In another bowl, sift and mix all the dry ingredients: the flour, the salt, the soda bicarbonate, the baking powder and the spices, cinnamon, ginger and nutmeg.

Add the previous mixture to the mixture of eggs and sugar and beat at a low speed for 8 minutes.

Prepare the mold by putting some grease or flour or sprinkle it with a non-stick spray to then pour all the mixture of the cake.

Take it to the oven, which must be pre-heated at 150 °C or 300 °F, for 35 or 40 minutes until is well cooked. The time will depend on the kind of oven.

To check if it's ready, prick the middle of the dough with a toothpick, if it's clean when you take it out, then the cake is ready.

Take the cake out of the oven and let it cool inside the mold for 10 minutes because it will still be hot and it might break when unmolding.

At last, unmold it onto a rack and let it completely cool at room temperature.

Once the pumpkin cake is done you can have it after it has cooled down, you can also add some stuffing or topping, the one with cheese matches perfectly with its flavor.
Video. How to Make
Valores Nutricionales