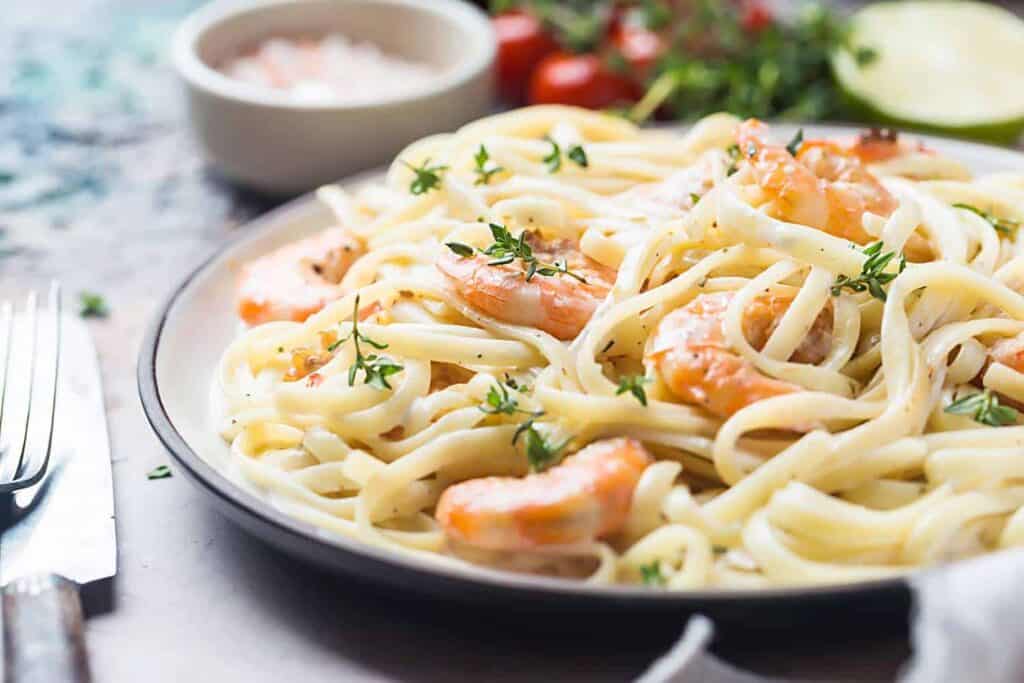 Enjoy this shrimp pasta you can make in a matter of seconds and with no effort.
This is a very versatile dish because it can be made in many different ways. Its greatest advantage is that you can use the kind of pasta you'd prefer.
But for this specific recipe we will explain that we will use spaghetti, which is one of the most popular types of pasta used to make this dish.
How to make shrimp pasta?
The shrimp pasta recipe is very easy to make, all you need to do is to prepare the pasta and a shrimp-based sauce.
Depending on the pasta you will use, the cooking time will be different, so you only need to follow the instructions on the packet of the pasta.
The sauce will give this dish a cream texture you won't be able to resist, and at the same time you can add other ingredients if you would like.
One of the best versions you can make is adding some spinach, which will give it a crunchy taste and a high nutritional value. Remember that shrimp require little cooking
Shrimp pasta recipe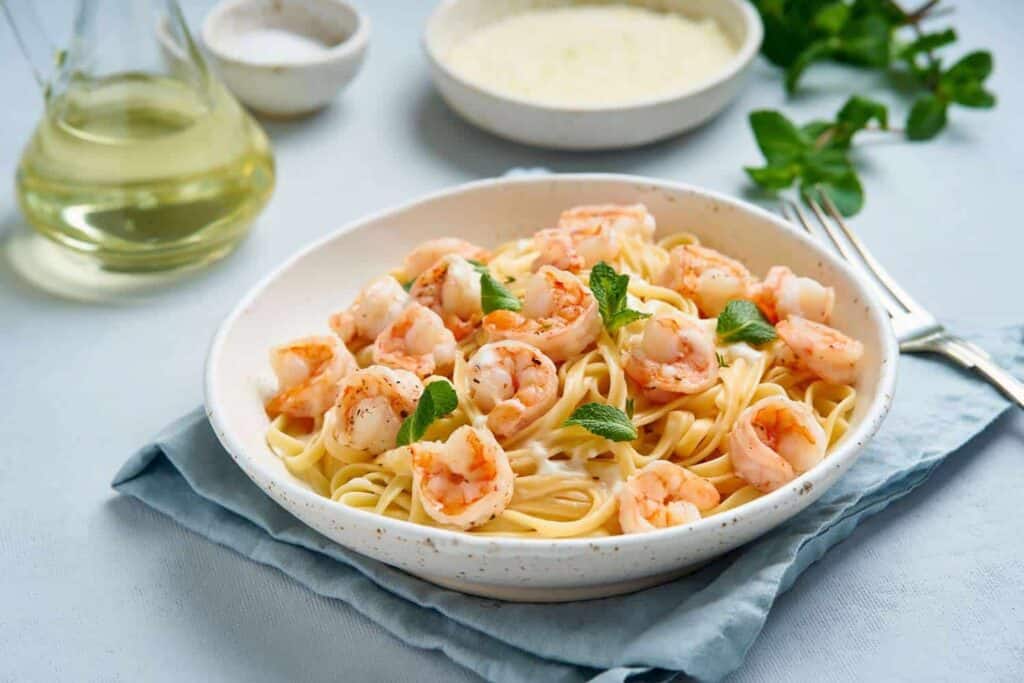 A delicious and easy shrimp pasta recipe, an ideal dish to enjoy at any moment and perfect for all ages.
Ingredients
400

grams

of spaghetti

350

grams

of clean shrimp

½

teaspoon

of butter

Half an onion

2

garlic cloves

200

milliliter

of sour cream or milk

½

a teaspoon of chicken broth powder

2

or 3 spoons of chopped fresh parsley

Parmesan cheese as desired

optional

Salt and pepper as desired
Step by step how to prepare
Pour some water in a pot on the stove to boil and add a bit of salt. When the water starts boiling add the spaghetti to the pot and cook them according to the time indicated in their packet.

Meanwhile, place a frying pan on medium-high heat, add the butter and wait until it is melted, then add the onion and the garlic, both of them well chopped, in order to sauté them.

When the onion turns transparent add the sour cream or milk and mix everything so they integrate well.

Season with the chicken broth powder and keep stirring for a couple more minutes. Then add the shrimp, the salt and pepper as desired, mix and cook everything for 3 more minutes until the shrimp are pink and completely cooked. Set aside this shrimp-based sauce.

When the pasta is ready, drain the hot water and sprinkle some cold water to prevent it from sticking. Drain again and set aside.

Now it is the time to add the rest of the ingredients with the sauce and the pasta. Serve on a plate and mix them well. Sprinkle some grated Parmesan cheese and the parsley as you desire. Serve hot.
Video. How to Make
Valores Nutricionales
Nota: Algunos enlaces en este artículo son de afiliación y podrían generar un ingreso para cocina.guru.