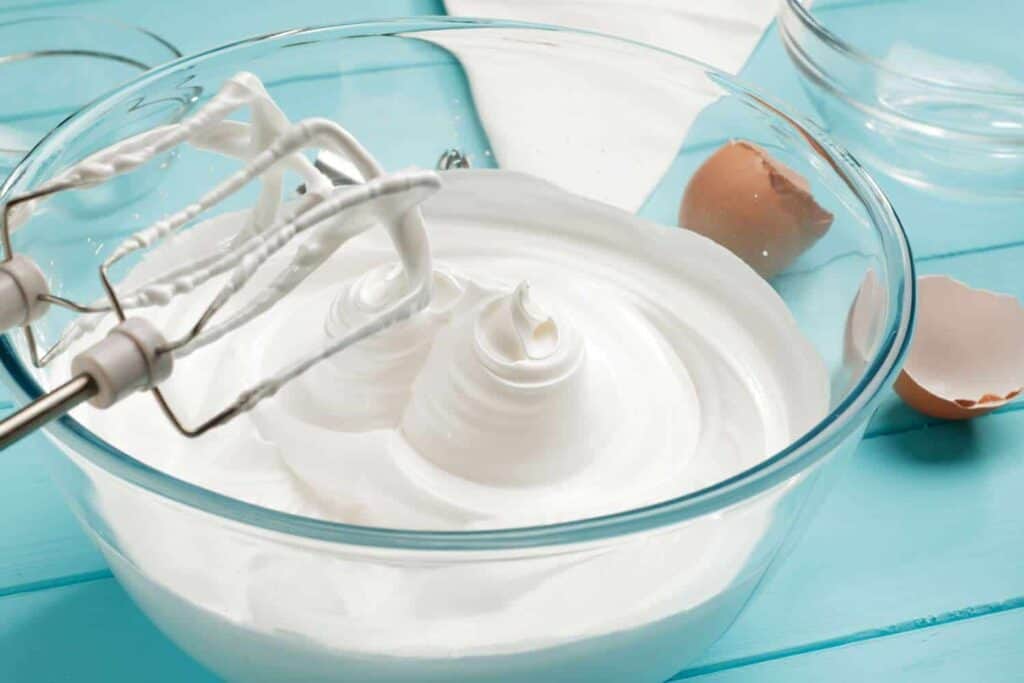 Do you want to know how to make a perfect Swiss meringue? If so, do not miss a single detail of the recipe we bring you today.
We will show you the best tricks to prepare the best Swiss meringue in the world, which will also be bright and firm.
Its use is very common to cover or fill cakes, prepare the well-known merengue cookies, as well as being the base of a delicious butter cream by simply adding some butter.
---
Recibe GRATIS cuando Publiquemos NUEVOS Videos y Recetas. SUSCRIBETE AHORA GRATIS aquí Abajo.
This is another of the basic meringues that we use the most, because it is quite consistent, more than French meringue, although it is a little less stable than Italian.
How to make homemade Swiss meringue?
Making Swiss meringue at home is very easy, we only need a few ingredients, but it does require attention so that it is perfect and does not curdle.
Unlike Italian and French, Swiss meringue is made in a bain-marie and with the sugar completely dissolved in the egg whites before assembly.
This is a process that requires attention so that the temperature is adequate and the egg whites do not curdle.
The proportion of basic meringues is always the two times the sugar than the egg whites and it is very important that all the ingredients are at room temperature.
Pay special attention when separating the egg whites from the yolks so that not a drop of yolk is spilled, otherwise the meringue will not mount.
In the same way, you must use clean utensils without traces of grease or water so that they do not interfere in the result we are looking for.
Swiss Meringue Recipe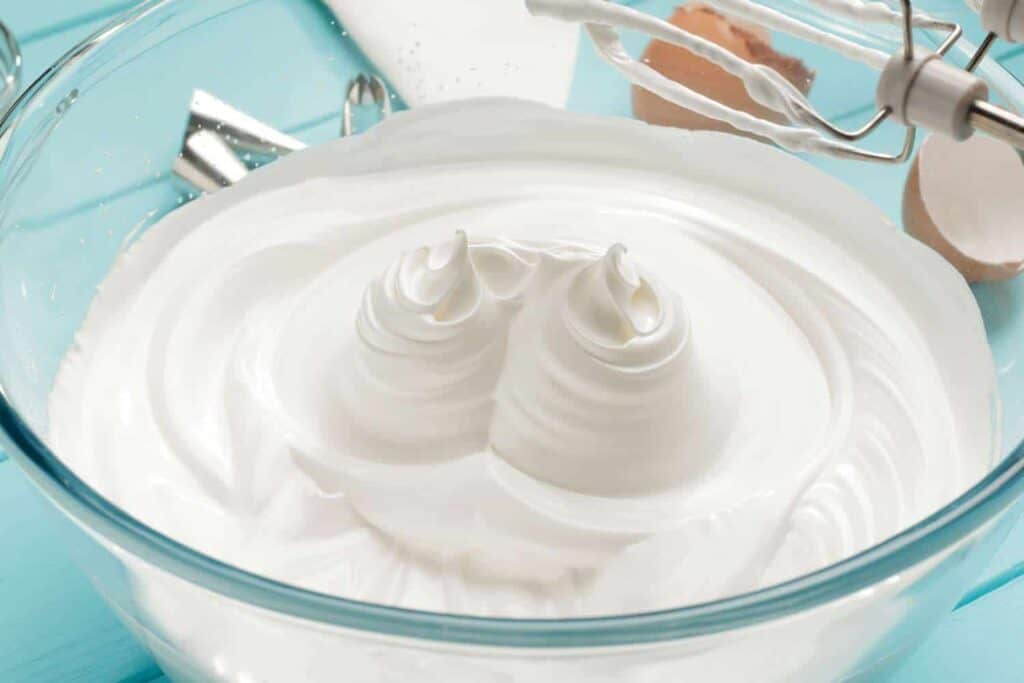 Perfect Swiss meringue recipe, with tips and tricks included to do it at home in a matter of minutes.
Ingredients
200

grams

of white sugar

100

grams

of egg whites

approximately 4 eggs

A few drops of lemon juice
Step by step how to prepare
We put a container on the stove with a little water to make a bain-marie, on top we place another large container that fits perfectly to make it easier for us to manipulate the egg whites.

Water should never touch the bowl of the mixture nor should it boil, the sugar will dissolve due to the steam released by the hot water.

The next step is to pour the egg whites and sugar into the top bowl, mix vigorously without stopping using a manual whisk to prevent the egg whites from cooking.

The proper temperature to dissolve the sugar crystals is above 50 °C, but we must control it so that it is not too high, above 60 °C, because if the egg whites cook we would have to start over.

After 10 minutes the sugar will be completely dissolved, remove the bowl from the bain-marie and mix for a few more minutes while it cools a little.

Then, beat at maximum speed for 5 minutes and add a few drops of lemon juice to make it brighter. (don't beat any longer because lumps can form on the surface)

And now our Swiss meringue will be ready to decorate cakes, make cookies, buttercream, or whatever you prefer.
Video. How to Make
Valores Nutricionales