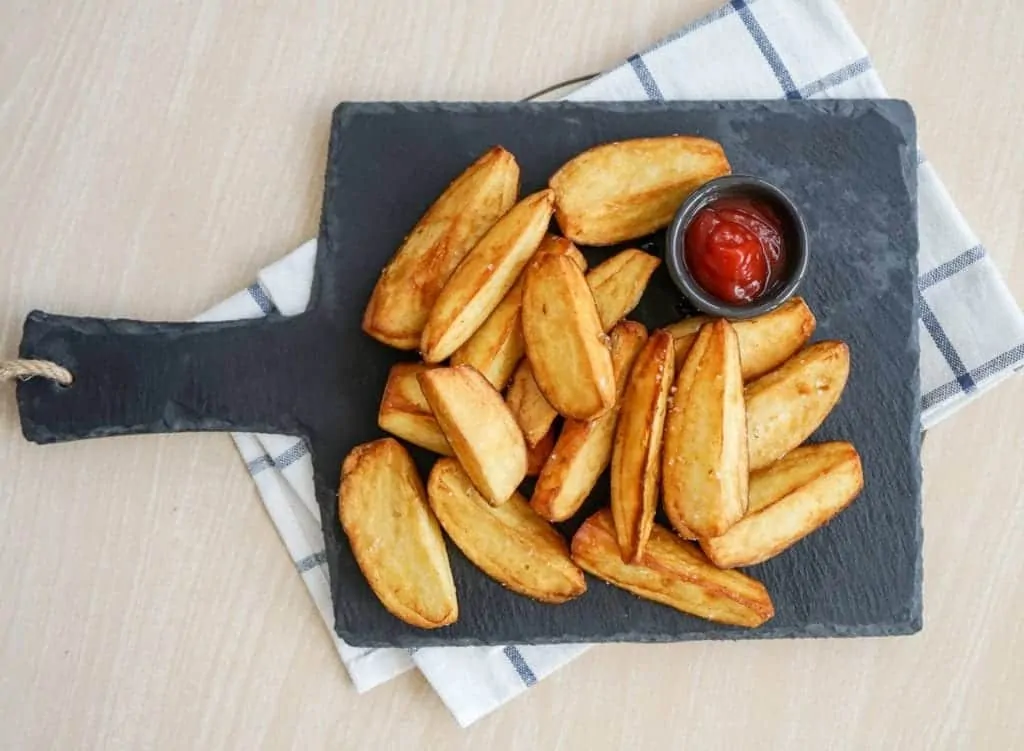 Discover how to prepare the best baked potato you've ever tried, super crunchy on the outside but soft on the inside.
This is a very easy and quick-to-make recipe; you don't need either too many ingredients or great cooking abilities to get it perfect.
Potatoes are a very versatile food we can always prepare, especially when we don't know what to cook.
---
Recibe GRATIS cuando Publiquemos NUEVOS Videos y Recetas. SUSCRIBETE AHORA GRATIS aquí Abajo.
This baked potato recipe is quite a healthy option we're sure you would love to try, which makes it perfect to enjoy it at any time.
How to prepare baked potatoes?
When we're about to make baked potato, almost always the uncertainty about the way to make them arises.
The good news is that there are faster versions like the one we're preparing today and others that require more time.
Apart from today's recipe, among the most known baked potato versions, we'll find the stuffed ones or those that are covered by aluminum foil.
All of them need little cooking time and they're the perfect accompaniment for almost all kinds of dishes.
The ingredients we use to make them are usually oil, salt and some aromatic herbs to intensify the flavor.
Depending on your preferences you can add others that are not included in this recipe such as thyme, parsley and basil. On the other hand, you can give the potatoes the shape you prefer, you can cut them as you like, and give them the size you want, like into small pieces, or cut in half, or in elongated shapes simulating a croissant.
Baked potato recipe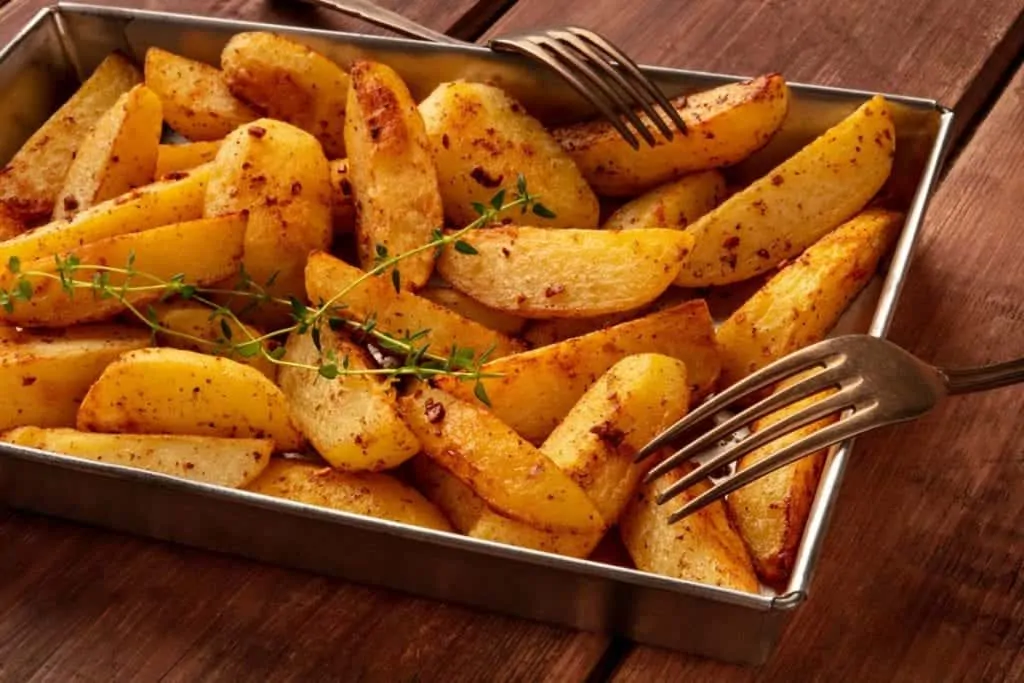 Delicious baked potato, a recipe that will always be a delight to you, very simple and quick-to-make.
Ingredients
5

potatoes

2

teaspoons

of garlic powder

1

teaspoon

of dry oregano

1

teaspoon

of common or smoked paprika

5

teaspoons

of extra virgin olive oil

Salt and pepper as desired
Step by step how to prepare
Wash well and cut the potatoes into the shape you prefer. In our case, we are going to cut them the long way, getting 6 pieces from each potato.

While cutting the potatoes, put the already cut ones into a bowl with water, thus you can prevent them from changing color.

Then, wash them again and dry them using cooking paper or a towel so they don't keep liquid inside, and get them crunchy on the outside and soft on the inside.

Once they're dried, prepare the simple seasoning we're going to use in this recipe by putting the garlic powder, the oregano, the pepper, the paprika and the salt into a bowl.

The next step is to add the oil over the potatoes so all of them get covered by it as well as the mixed species.

Place the potatoes on a tray and take it into the oven which must be pre-heated to 200°C and bake for 10 minutes.

Open the oven, turn over the potatoes so they can bake on both sides and bake them again for another 10 minutes.

And in this way you'll get these baked potatoes ready. Serve them hot accompanied by any other dish or with a simple dressing.
Video. How to Make
Valores Nutricionales