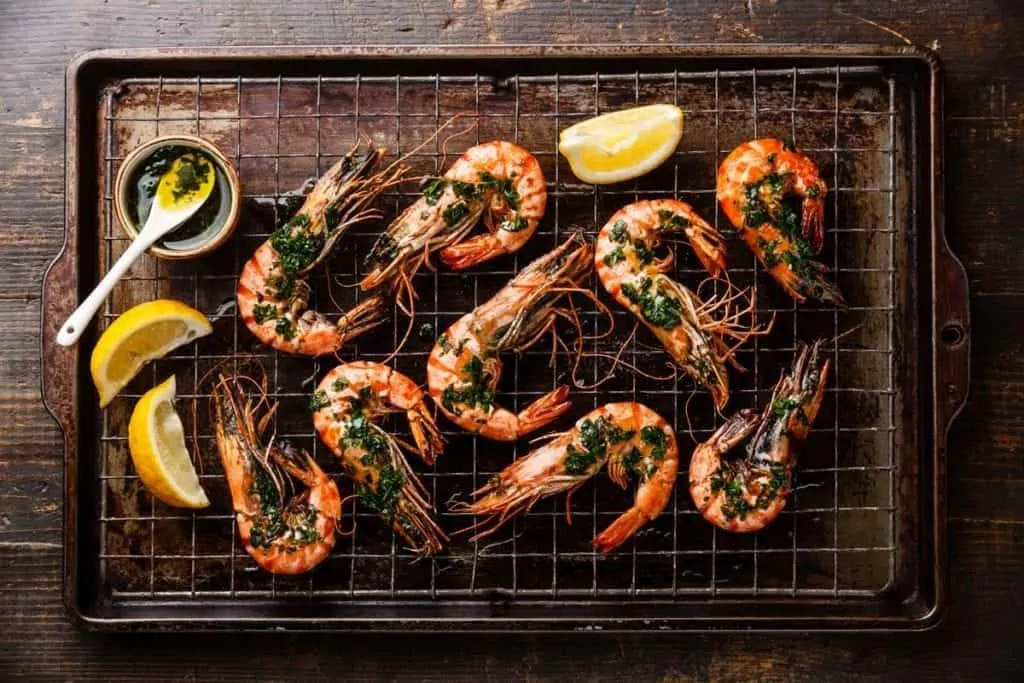 We're sure you'll love this baked prawn recipe because it's mouthwatering and easy to make.
Prawns are fast-cooking so it won't be a problem to get the meal ready in a matter of minutes and the best thing of all is that the result will seem like it was prepared by a professional chef.
So, if you're about to celebrate a special date, these baked prawns will be one of your best options to triumph.
Your guests will be more than pleased and surely, they'll want to repeat the occasion to try this wonderful dish again.
How to make baked prawns?
In order to make them we'll need a few ingredients, enough ones to give to this recipe an intense and delicious flavor.
You can use fresh or frozen prawns; the flavor will stay the same. To defrost them you just need to soak them in cold water for an hour.
In the same way, you can clean them removing their shell or, on the other hand, you can bake them with it intact. We prefer the second option because it gives them a better texture and presentation.
To accompany this dish, you can use potatoes, baked or otherwise cooked, as well as vegetables because they match perfectly with baked recipes.
And for the final touch you can have white wine, which will increase the perfection of this dish.
Since white wine combines very well with prawns, we've added some of it among the ingredients.
If you'd like, you can do without it, but if this is not the case and you'd like to prepare a bigger amount than the one we're preparing in this recipe, bear in mind that for each volume of oil we add half that amount of white wine.
You can also add lemon juice instead of white wine, but just the juice of half a lemon so it doesn't change its flavor.
Let's move forward to know the ingredients we need and the step-by-step to make the best baked prawns you've ever tried.
Baked prawns recipe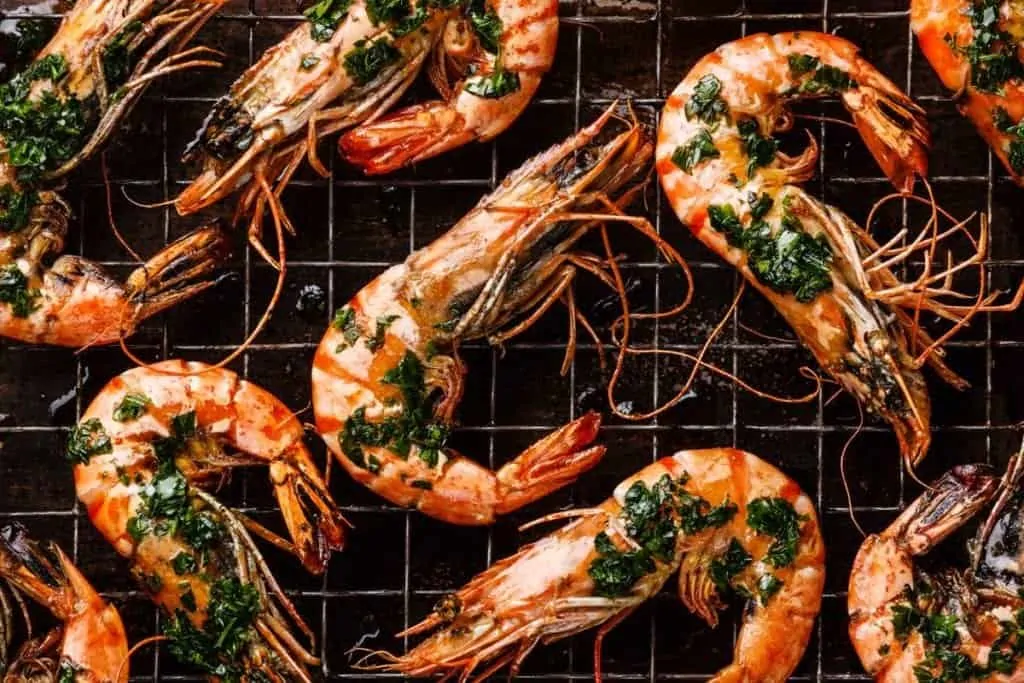 An exquisite and easy recipe of baked prawns, one of the best options to offer a quick, perfect and delicious supper.
Ingredients
A kilogram of prawns

200

mL

of extra virgin olive oil

100

mL

of white wine

4

garlic cloves

Fresh parsley as desired

Coarse salt and pepper as desired
Step by step how to prepare
First, pre-heat the oven to 180ºC so it has reached the right temperature by the time we put in the prawns to bake.

In the meantime, in a bowl add the garlic, which must be well crushed, the finely cut parsley, the oil and the wine. Mix everything very well so it integrates.

Place the prawns on a tray and using a brush spread the seasoning we just prepared in the previous step.

Season with salt and pepper as you desire and take them to the pre-heated oven, which must have heat on the top and the bottom and no fan. Bake them for 8 or 10 minutes turning them over at the halfway point.

We'll know they're ready when they have no longer gray and they have an orangish or reddish color.

And as easy as we just told you is how you can make these baked prawns. Now, serve them hot with the complement you have chosen.
Video. How to Make
Valores Nutricionales
Serving:
100
g
|
Calories:
251
kcal
Nota: Algunos enlaces en este artículo son de afiliación y podrían generar un ingreso para cocina.guru.