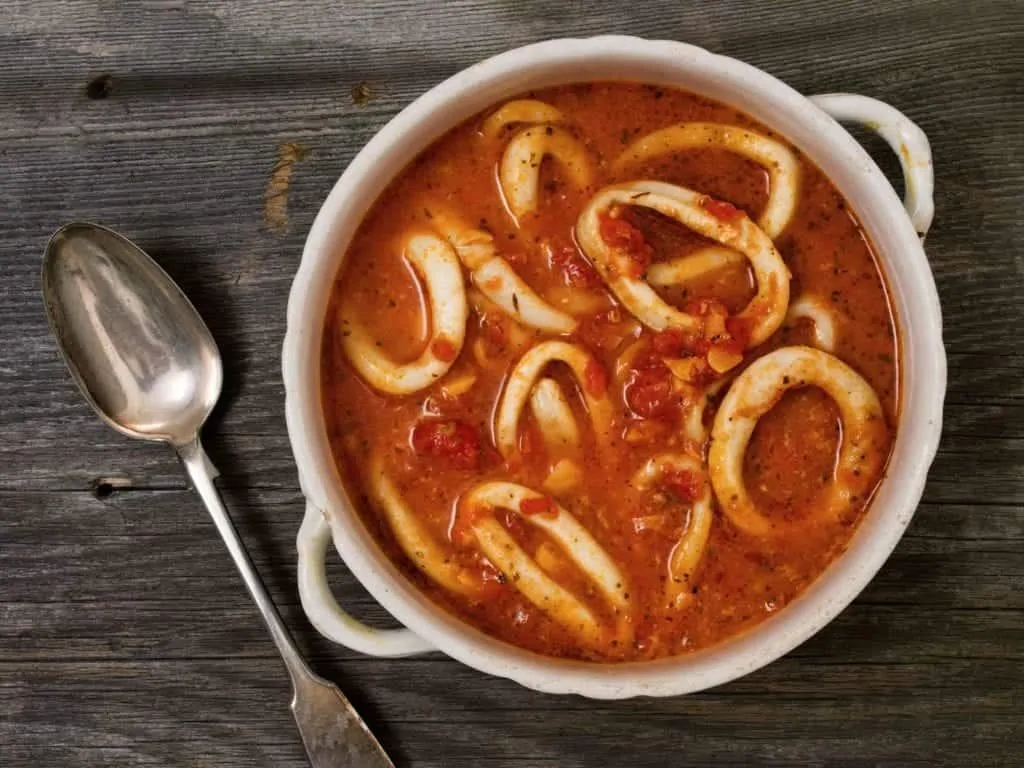 If you like seafood, this calamari in sauce recipe will be your new ally, a different way of enjoying it at home.
Calamari in sauce isn't among the most popular recipes, compared with those made in ink or stuffed, nevertheless it's one of the preparations we like the most and it's also very simple to make.
Recipes using calamari are usually associated with a low-calorie content; of course, this value will depend on the method of cooking.
---
Recibe GRATIS cuando Publiquemos NUEVOS Videos y Recetas. SUSCRIBETE AHORA GRATIS aquí Abajo.
The recipe we propose that you make today is a light one, you'll barely need time to cook it; it's quite simple as well, so it'll be perfect for those who are not quite skillful at cooking.
The most important thing when making a recipe containing calamari is to be sure of getting the calamari with both a soft and juicy texture.
This is why calamari in sauce are perfect because they keep their texture and flavor perfectly.
You can have them as a main course or as a simple snack accompanied by toasted bread or some nachos.
Furthermore, they match perfectly with white rice, some tasty baked potatoes and a delicious cup of white wine.
Calamari in sauce recipe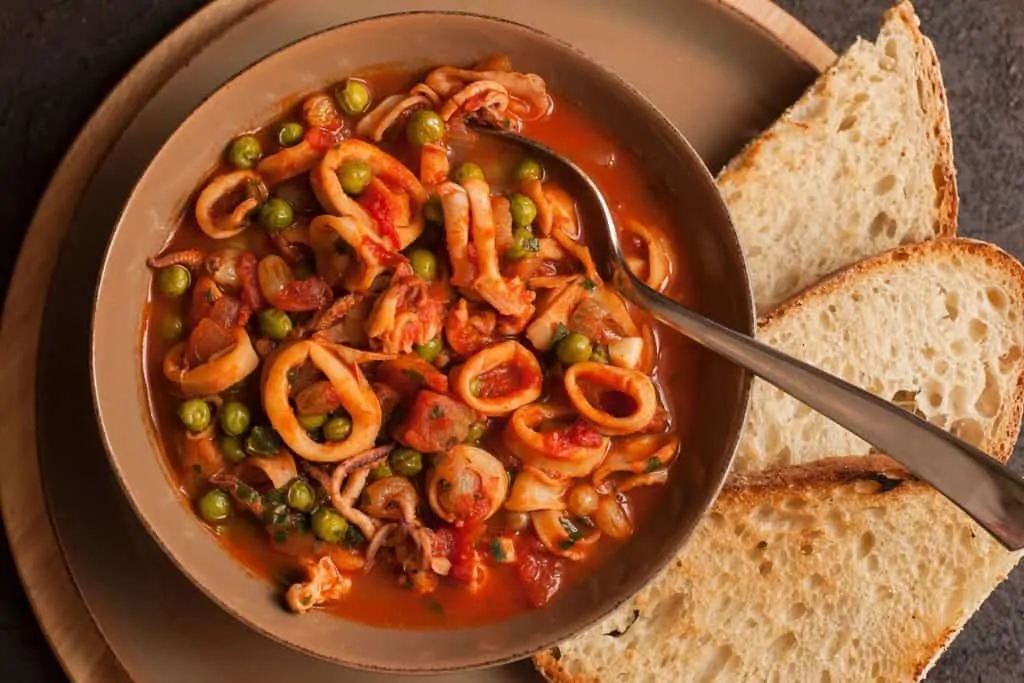 Prepare these irresistible calamari in sauce, a very easy-to-make, light and flavorful recipe.
Ingredients
1

kg

of calamari rings or 4 whole calamari

4

ripe large tomatoes

1

onion

1

red pepper

100

mL

of white wine

2

garlic cloves

A bunch of fresh parsley

A teaspoon of thyme

A tablespoon of paprika

2

tablespoons

of olive oil

Salt and pepper as desired

A tablespoon of peas
Step by step how to prepare
Start by preparing the ingredients. Cut the onion and the red pepper into small cubes, remove the seeds, peel the tomatoes and cut them into small cubes as well, crush the garlic cloves and finely cut the parsley.

Put a frying pan on medium heat. Add the oil and, when it's hot, sauté the onion, the red pepper, the tomatoes and the garlic cloves until they release their juices for approximately 7 or 8 minutes.

Then, add the thyme, the paprika, the pepper and the salt. Keep cooking for one more minute.

Increase the heat, add the white wine and cook for 3 minutes to evaporate the alcohol.

Add the parsley and the cut calamari to the sauce. Mix them well so they integrate in an even way.

When the first bubbles appear, reduce the heat to low, cover the pan and cook for 30 minutes until the calamari are tender.

If you'd like to add some peas you can do it in the last 5 minutes of the cooking process.

Check the salt level, turn off the heat and let it rest for 10 or 15 minutes; the sauce must be more or less thick.
Video. How to Make
Valores Nutricionales