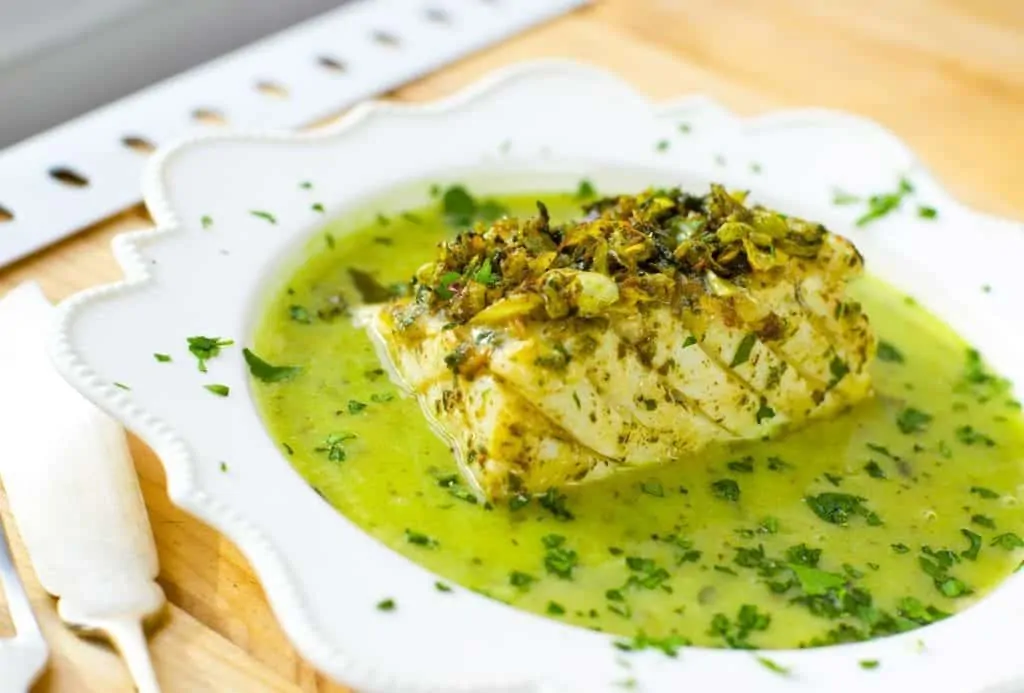 This cod in green sauce recipe is a good choice you can prepare on special holidays or when you're running out of time to get the meal ready.
The elaboration process as well as the ingredients used in this delicious dish have no complications.
Cooking is cod is very easy, since it's quite a lean food, you can prepare with it an endless number of dishes, all of them mouthwatering and with a fantastic result.
---
Recibe GRATIS cuando Publiquemos NUEVOS Videos y Recetas. SUSCRIBETE AHORA GRATIS aquí Abajo.
For this particular recipe we're going to use a few ingredients and Giraldo cod which is commercialized unsalted.
But, if what you have is a salted cod, in order to remove the salt from it all you have to do is to place it skin-side up in a bowl with cold water for 48 hours, changing the water every 8 hours.
Then, just follow every one of the steps we'll explain to you next and you'll get an exquisite dish everyone will enjoy in a matter of minutes.
Let's detail how to prepare cod in green sauce.
Cod in green sauce recipe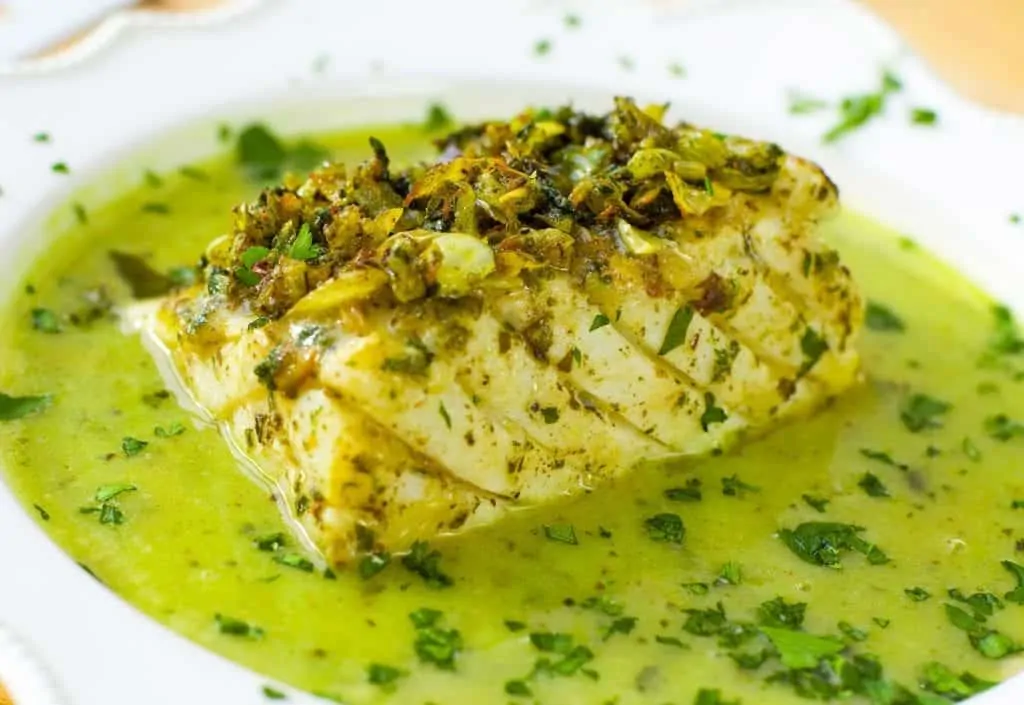 Typical cod in green sauce recipe: super easy-to-make with an intense and delicious flavor you can't miss. Try it now! Ingredients
Ingredients
4

Giraldo cod loins

Extra virgin olive oil

an amount that can cover the bottom of the frying pan completely

4

garlic cloves

A cup of water

1

tablespoon

of cornstarch

Parsley as desired
Step by step how to prepare
First, cut the garlic cloves into very fine strips. Then, fry them on a frying pan on medium-low heat, the oil must be lukewarm so it doesn't burn the garlic, bittering the preparation.

When they get just a bit brown, lower the heat to low heat, add the cod loins with their skin-side up and cook for 5 minutes. Place them carefully so there is no piece of garlic below them.

While they're cooking, shake the frying pan helping the cod release its juice or gelatin. If the loins are thick, turn them around so they can finish cooking for 2 or 3 minutes. The mix between the olive oil and the juice of the cod is what will give the greenish color to the sauce.

Then, in another bowl, mix the cornstarch and the water until the cornstarch dissolves well. When you notice the cod has released enough juice, add this mixture and cook for two minutes.

Lastly, chop the parsley well into small pieces and add them to the frying pan with the cod loins and the green sauce.
Video. How to Make
Valores Nutricionales