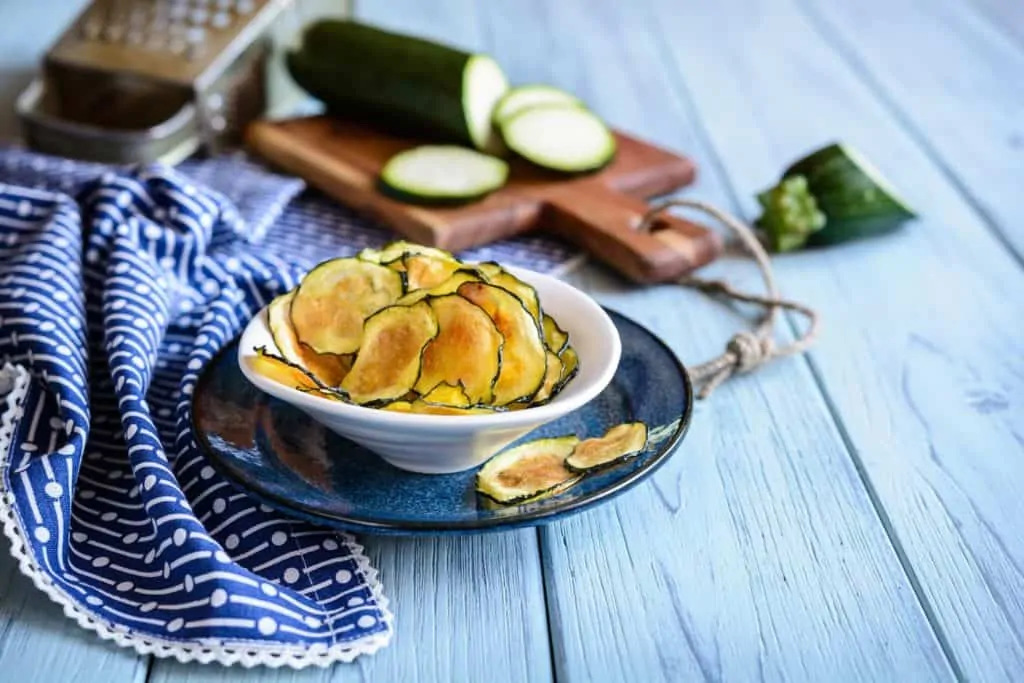 The baked zucchini recipe is a perfect ally to include in our healthy diet.
In this way we're adding more vegetables to our menu, we the little difference of having another texture and flavor.
Baked zucchini is an exquisite dish, very easy to prepare and low in calories, making it an excellent alternative for those who want to lose weight or keep in shape.
It won't take too much to make it, nor do you have to be an expert chef to enjoy it at home as many times you'd want.
How to make easy baked zucchini?
In order to bake the zucchini, all you need to make is a seasoning with very few ingredients and then cook them at an adequate temperature.
The time will depend on the kind of oven used, as well as on the size and the cut you give to the zucchini.
Since it's a vegetable it'll require little cooking time and once we have it ready we can use it as an accompaniment for any food.
When we make baked zucchini we get an unbeatable flavor, which you can intensify by adding some ingredients of your preference.
Anyway, we will tell you in advance that they won't be needed because you'll get delighted once you try this recipe, we propose to you today.
Nonetheless, you can make a variant, in regards to the way you cut the zucchinis, so you can give them other uses; for instance, if you cut them lengthways, they can be used as snacks. But you can also make them in a form of small batons or a fine sheet.
Baked zucchini recipe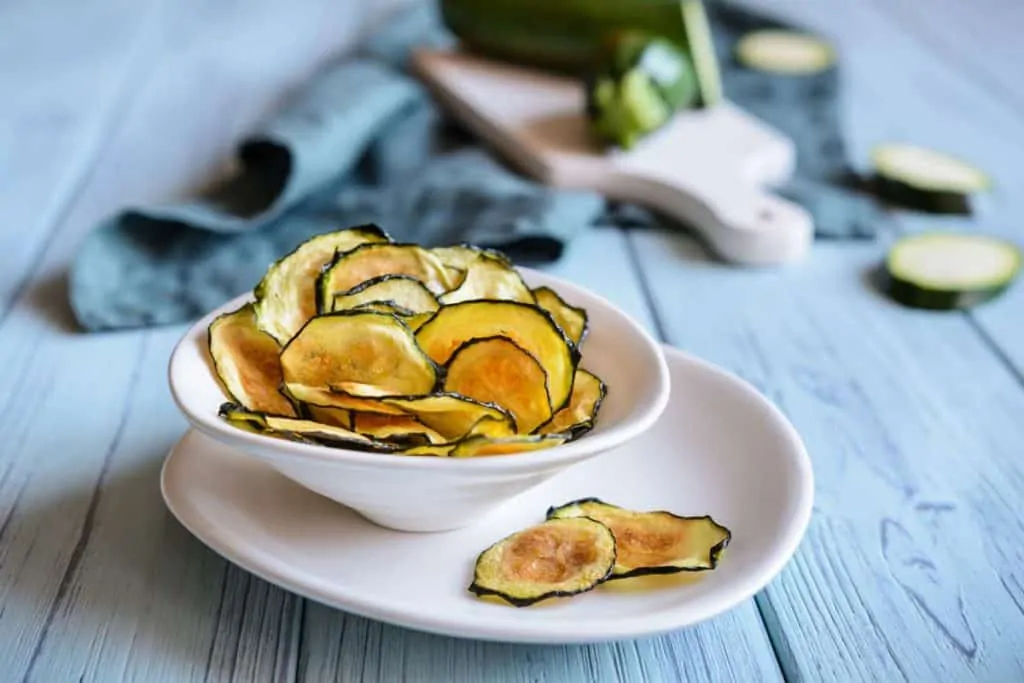 Don't miss this baked zucchini recipe; a light, very easy-to-make and super delicious preparation everyone will love.
Ingredients
2

zucchinis

2

garlic cloves

4

tablespoons

of extra virgin olive oil

1

tablespoon

of fresh cut parsley or fine herbs

35

mL

of white wine

optional

Salt and pepper as desired
Step by step how to prepare
Start by cutting the zucchini in fine slices and pre-heat the oven to 200°C.

Then, prepare a seasoning crushing the garlic with the salt, add the pepper, the oil, the wine which is totally optional and the fine herbs or the fresh parsley.

Mix everything well before moving on to the next step which is placing the zucchini slices on a tray.

Place them well so it can be better cooked and pour the seasoning over covering all the slices which will guarantee they all have the same flavor.

Take it to the pre-heated oven and bake for 25 or 30 minutes at 180°C with heat on top and no fan on the bottom.

If it's needed you can turn the zucchini over at the midway point so they bake evenly.

After this time, puncture them to make sure they're ready. Turn off the oven, take the zucchinis out of it and serve them while they're still hot.
Video. How to Make
Valores Nutricionales
Serving:
100
g
|
Calories:
20
kcal
Nota: Algunos enlaces en este artículo son de afiliación y podrían generar un ingreso para cocina.guru.